We have been manufacturing our PVC windows and doors for years on the basis of our western neighbors' systems.
We produce PVC windows primarily on the basis of two systems: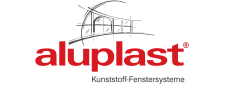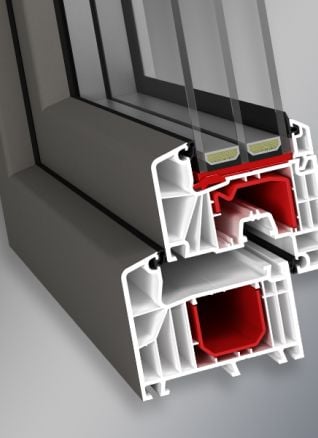 Perfect harmony.
The new 7000 system is a six-chamber
construction with a depth of
85 mm with a system of two gaskets and
he possibility of glazing with glass packets
up to 51 mm wide.
Series of IDEAL 7000 profiles have been redesigned for energy-saving construction. 85 mm of the depth of the building and the six-chamber construction of the profiles provide better thermal insulation of the window than standard. This system has obtained the thermal permeability coefficient of Profiles Uf= 1.1 W / m2K in dedicated tests, which in combination with the possibility of using wider glass packages up to 51 mm wide is an extremely interesting product proposal.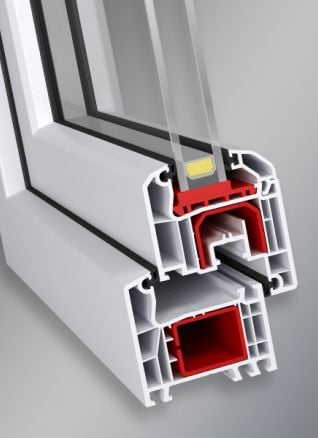 More possibilities.
5-6 chamber system with a depth of
0 - 85 mm, with an external seal and
the possibility of using glazing packs up to
41 mm wide, offering a wide range of profile combinations.
Classic, elegant lines in slender profiles with distinct contours of the flush version is a guarantee of timeless elegance. For those looking for unique possibilities to create their windows, a Round-line series was created, distinguished by delicate optics and gentle curves. Different types of glazing beads allow for additional stylization of the window and adjustment to the character of the interior.
Adress
Optimus-System sp.j. Hala Produkcyjna i punkt obsługi klienta: Miszewko 18b tel(fax) 058 684-89-01
Gdynia Orłowo: ul. Plac Górnośląski 15 tel(fax) 058 664-77-05
Email: [email protected]